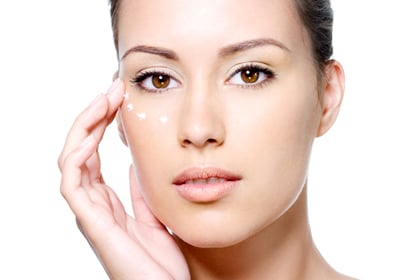 If the running joke in the office is that you got into another bar fight last night (and lost), it might be time for a little eye cream on those dark circles. 


If you're one of the many women who think eye creams are just another way for the cosmetic industry to get you to buy more
skin care products
, dermatologist Kenneth Beer, MD, PA, says you should reconsider. The skin around your eye is the thinnest layer of skin on your entire body, and therefore the most sensitive, he says. So using a cream made specifically for your eyes is crucial, especially as you age. 


Skip ahead to see the
14 best eye creams now
. 


"Eye creams can, and often do, show results if they are used appropriately and for a long enough time," says Beer. The trick is to find the right eye cream for your skin's needs. (Still skeptical? Check out these
before and after pictures of women who used eye creams that worked.
) If you feel like you've been duped by the hundreds of eye creams on the market promising to erase your dark circles, puffiness, and fine lines, you probably haven't tried the ones on this reader-approved list. Our reviewers have tested all the potions, creams, and elixirs for the delicate eye area and boiled it down to these 14 that actually work. After you make your pick from this list, see
how to incorporate it into your cleansing-moisturizing regimen here
,